Keep moving while you work with our Treadmill Desks
The Original Treadmill Desk
Have you ever shuddered at the thought of how many hours you have sat while working? We have a solution. Two words: Treadmill. Desk. Our treadmill desks allow you to add movement to your workday so you can avoid sitting soreness.
Plus, studies show walking while you work can boost your productivity and motivation. Learn more.
Treadmill Base vs. Treadmill Desk
We offer two packages - just a treadmill base that you can slide under a standing desk you already own, or a base/desk combo that features the treadmill base and an electric or manual standing desk. Choose which one is best for you based off of your current office set up.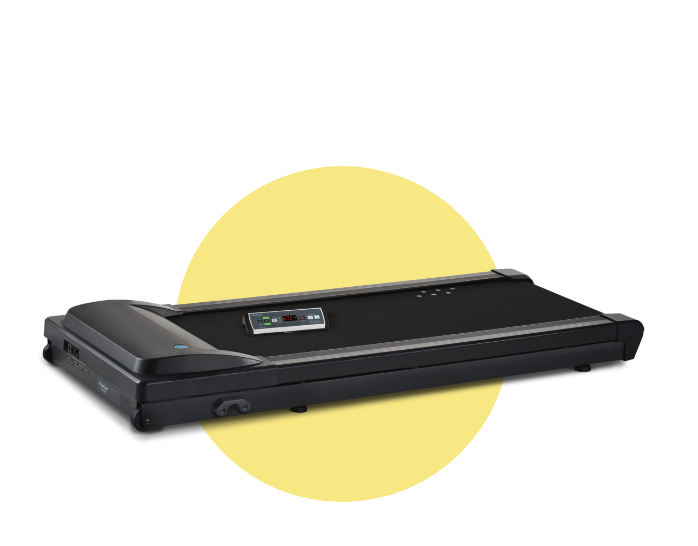 Add under your existing standing desk
Our best selling solution
We offer 4 treadmill desk models - each with a different size motor. Finding the right model for you depends on how often you plan to walk, how much you weigh and the environment you will be using it in.
TR800
Great for individuals


TR1000
Ideal for small spaces


TR1200
Best for small teams


TR5000
Commercial grade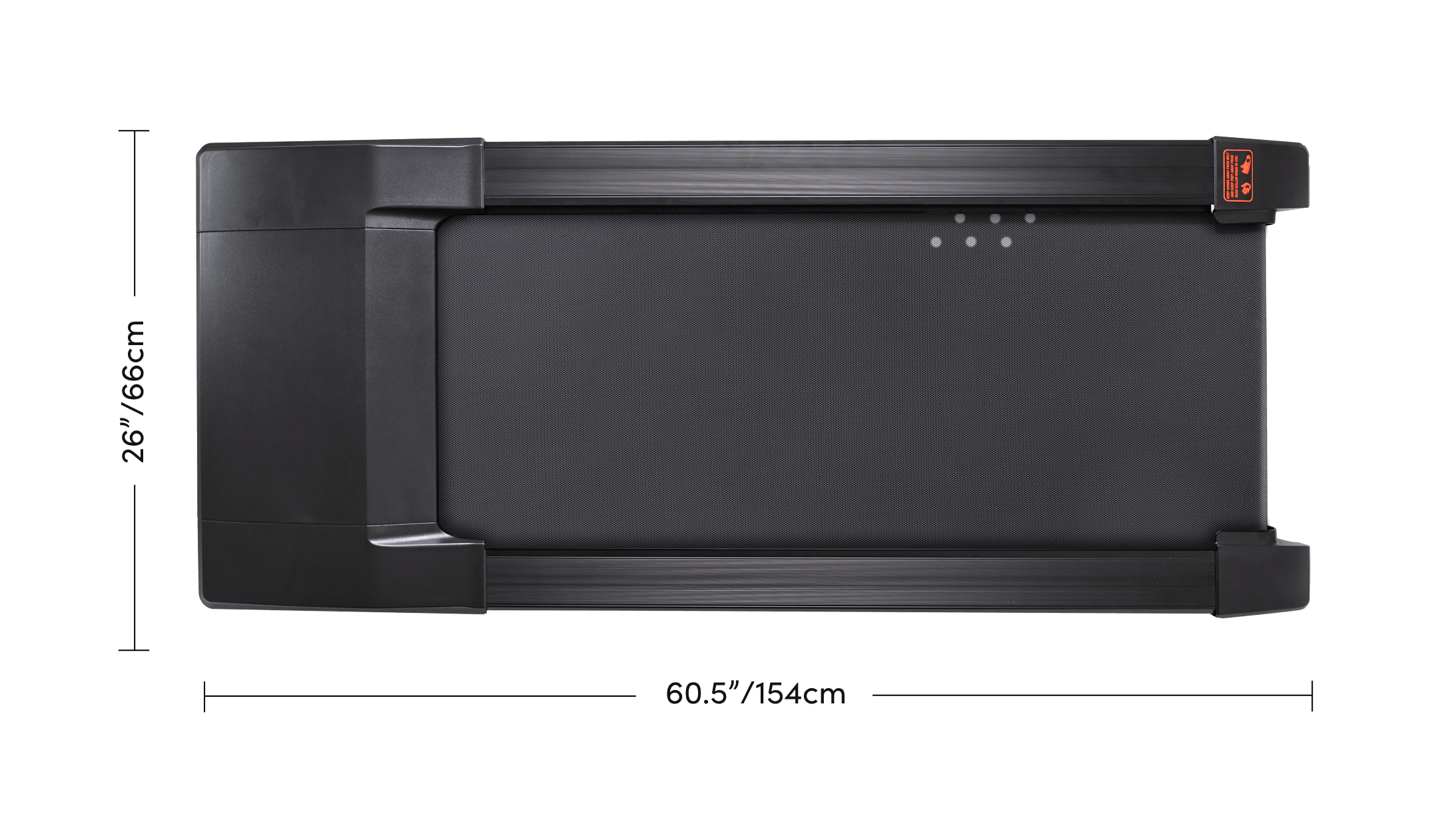 Daily Usage: About 3 hours
Weight Limit: 215 lbs.
Lubricate every 3 months
Fully assembled out of the box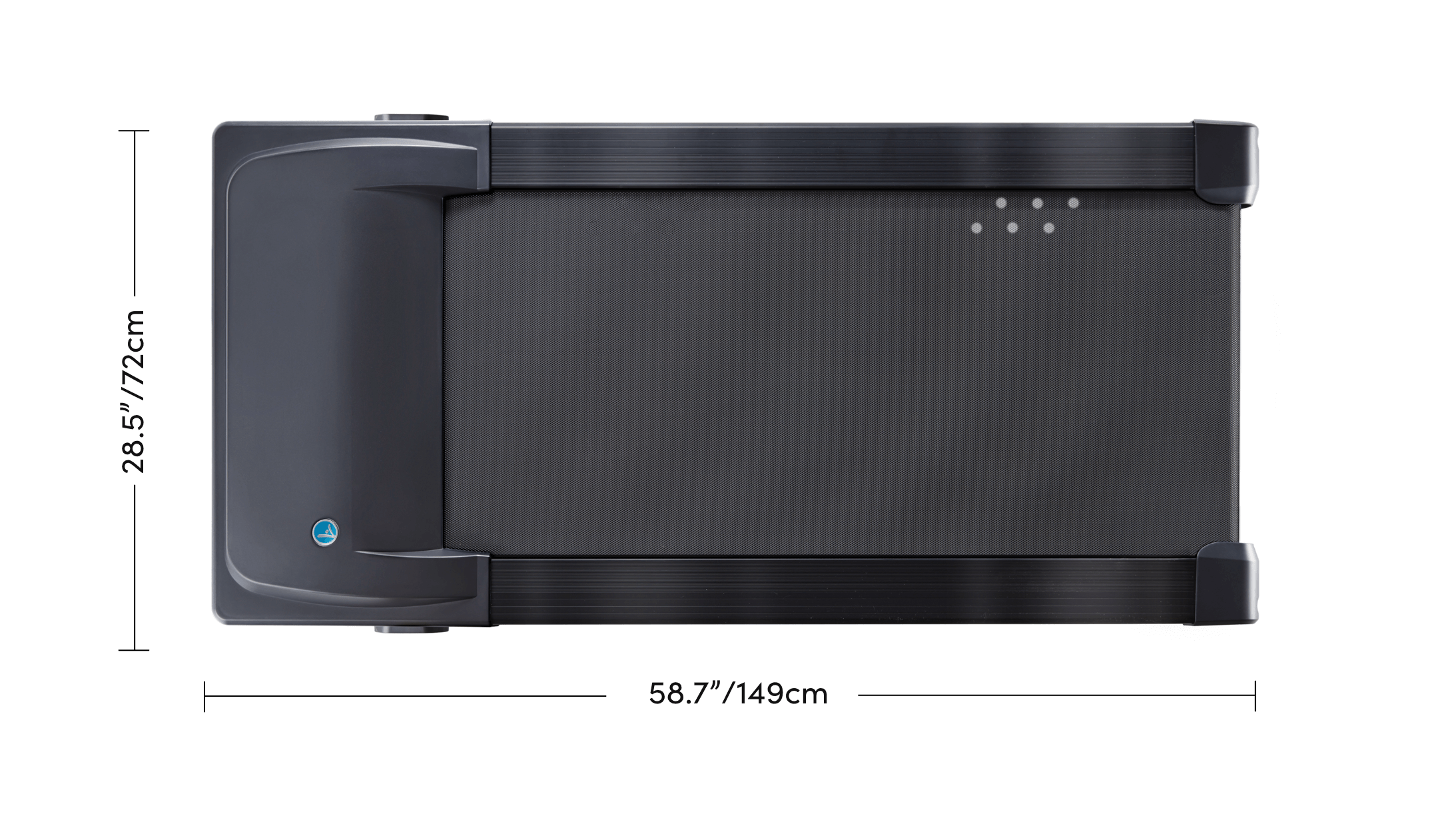 Daily Usage: About 6 hours
Weight Limit: 250 lbs.
Lubricate every 3 months
Fully assembled out of the box
Daily Usage: About 6 hours
Weight Limit: 350 lbs.
Lubricate every 3 months
Fully assembled out of the box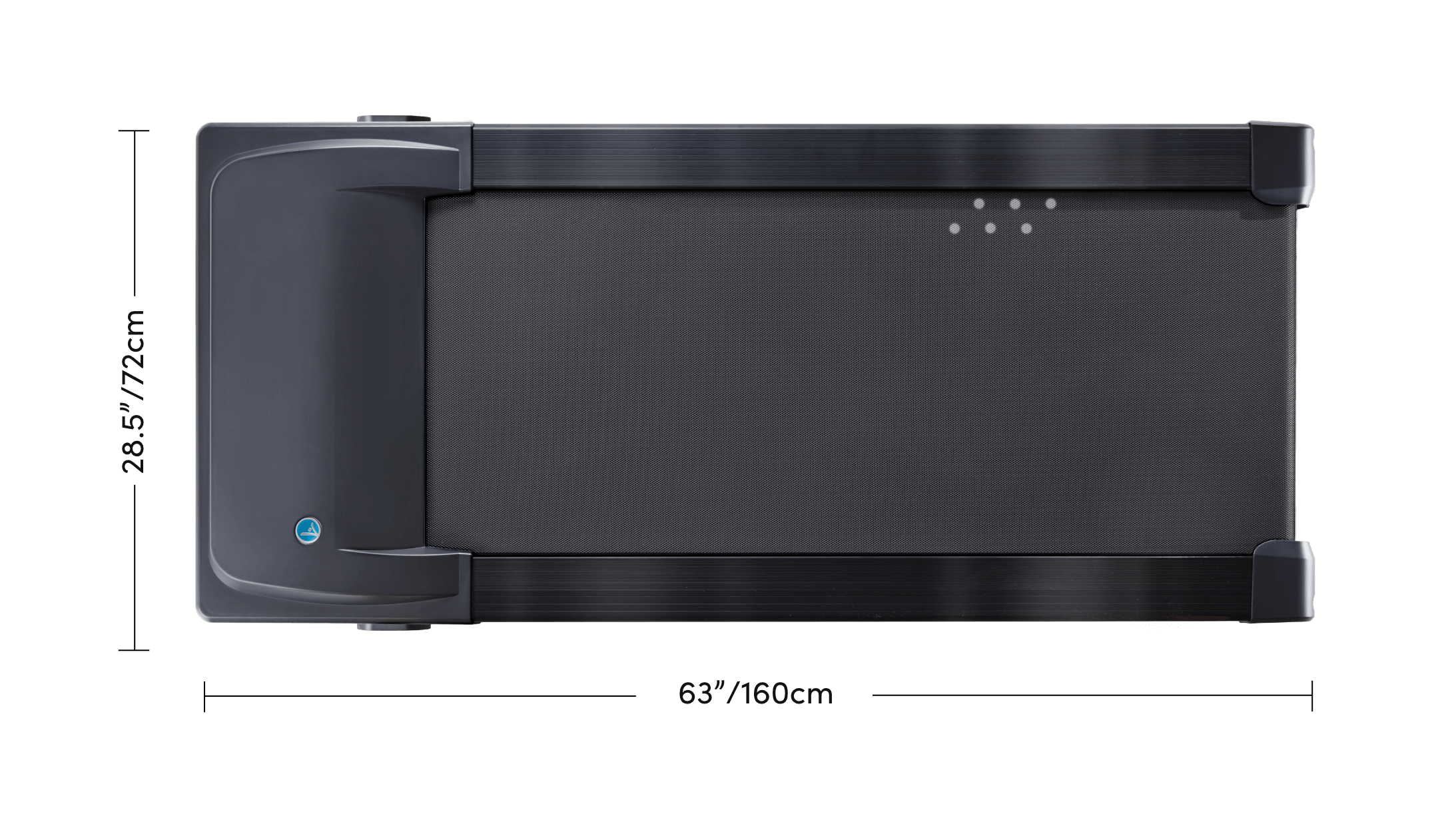 Daily Usage: About 9 hours
Weight Limit: 400 lbs.
Lubricate every 3~6 months
Fully assembled out of the box
Control your Under Desk Treadmill with two console hub options. Whether you stay retro with the original Retro-Hub, or Upgrade to the new space saving, color screen Omni-Hub, be in control of every step of the way.
---
The Omni-Hub is a new versatile, smart console that can be used by anyone, no matter your tech background. The modern console allows you to stop, start and adjust the speed of your treadmill with the touch of a button. You can easily view your step count, distance walked and calories burned. Use our app to track your progress day-to-day via Bluetooth. Upgrade from our standard Retro-Hub for a sleek console and smaller footprint.
---
Our tried and true Retro-Hub is time tested as the original control console for our Under Desk Treadmill lineup. Clear classic numerical display makes tracking your time, distance and calories very easy with no guess work. Plus, who doesn't like kickin' it old school!
State-Of-The-Art Treadmill
Our treadmill bases are built to last with motors between 2-3 HP.
Our treadmills are so quiet that you can walk during zoom meetings without anyone knowing.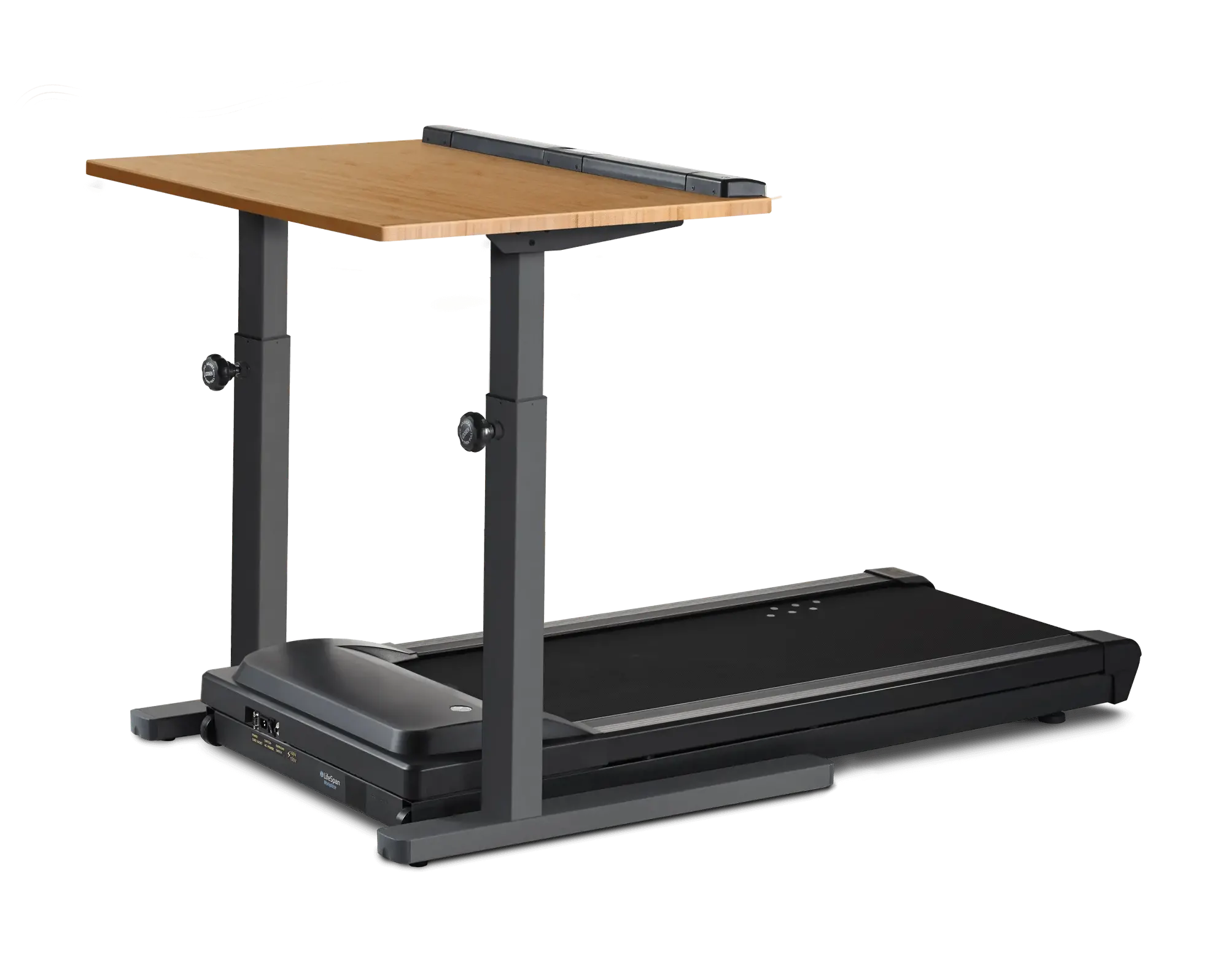 Our Intelli-Guard technology will stop your belt from moving if you step off for more than 3 seconds.
Create a setup that works for you! Match your desk to your office decor with our color options.
Fully Adjustable Height

Whether you choose our DT5 (manual height adjustable) or our DT7 (electrical height adjustable) You can raise and lower your desk as needed. Our desks can be raised from 33.5" to 50.5" for a comfortable fit.

Customize to fit your needs

Your desk should feel like your own which is why we make our desks fully customizable. You can choose the color so it matches your office style. Plus, pick a desktop size that fits your workflow.

Easy-to-use console

Our consoles were designed with our customers in mind. Easily track your time, steps, calories, distance, change your speed and stop and start with the touch of a button. Our DT3 model features a moveable console, while our DT5 and DT7 consoles are built into a cushioned wrist pad.
Whisper-Quiet motor

Do you share an office space with coworkers? We've got you covered. Our treadmill desk motors were designed for the office so they are powerful but quiet. So don't worry about causing a disruption.

Impact-absorbing shocks

Think walking while you work seems difficult? Don't worry, you can start slow and build up your stamina. The built-in shocks will cushion your step to help you avoid soreness.

Build to last

Our treadmill desks are durable and accommodate users between 200 and 400 lbs. Our heavy-duty desks will keep you walking for years to come!
Patent Pending Internal Cable Routing
Our cable routing system hides the cables to your desk so you can keep your workspace tidy.
Treadmill Base Fully Assembled Out Of Box
Set up couldn't be easier! Just unbox and plug in our treadmill base and you're ready to go.
Marked Treadmill Belt For Safety
Markings on the treadmill belt notify those around you that the belt is moving for their safety.
Never miss a step! With our built-in step tracker, you can watch your step count grow right on the console of your treadmill desk.
Intelli-Guard Safety Technology
All of our treadmill desks feature our Intelli-Guard Safety Technology which stops the treadmill belt if you step off for a moment.
Customizable Personal Settings
You have the option to edit the personal settings of the treadmill desk. Set your preferred maximum speed, silence button beeping, set speed presets and more.
Record your step count as you go! Our new app, LifeSpan Club, is available for Apple and Android. Connect your phone to the app with the Bluetooth button on your desks console. When you stop walking, your data will transfer so you can track your step count, miles walked, calories burned and time.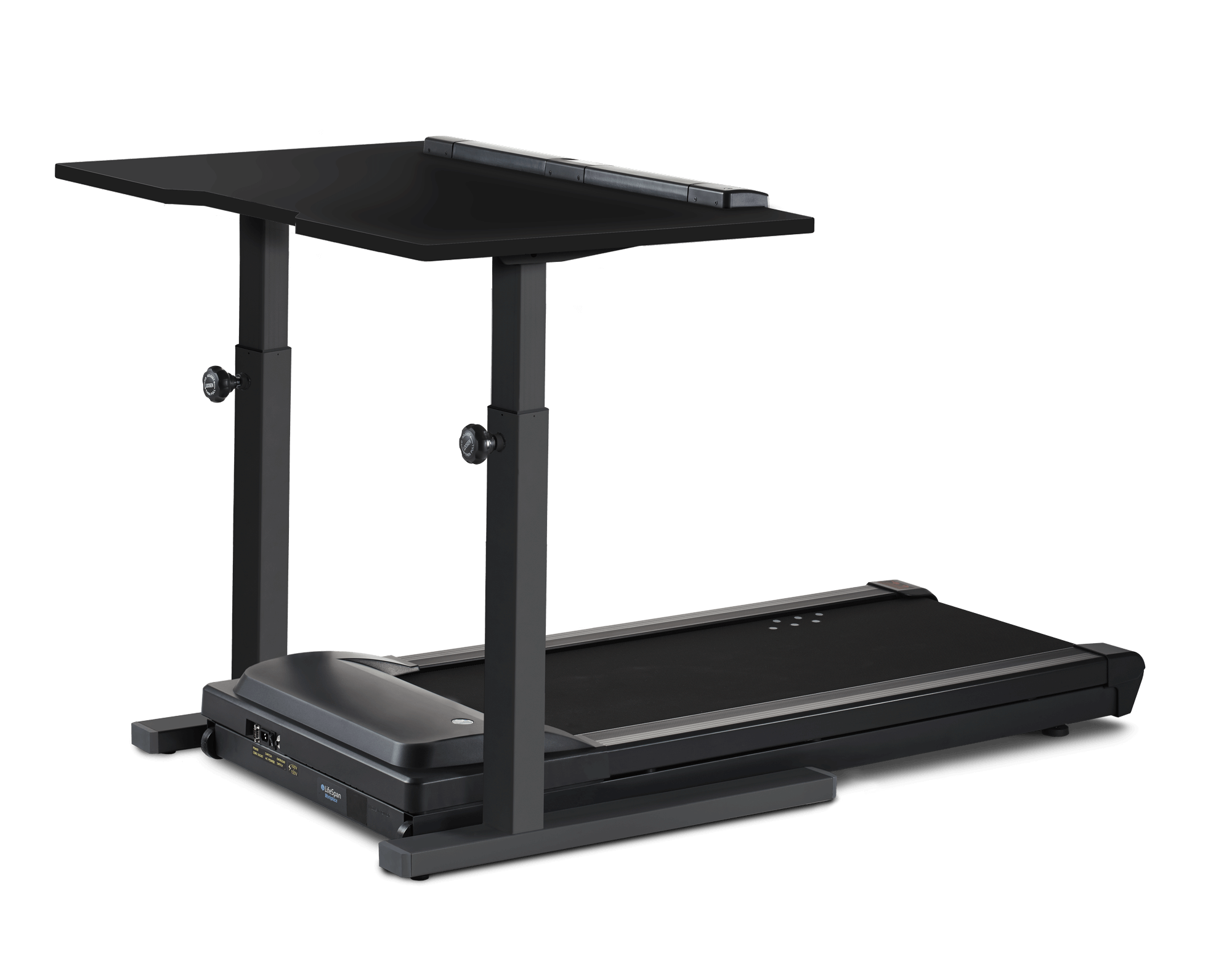 Easy to get started - no bells and whistles
Safety features like Intelli-Guard

Updated, sleek console with multiple readouts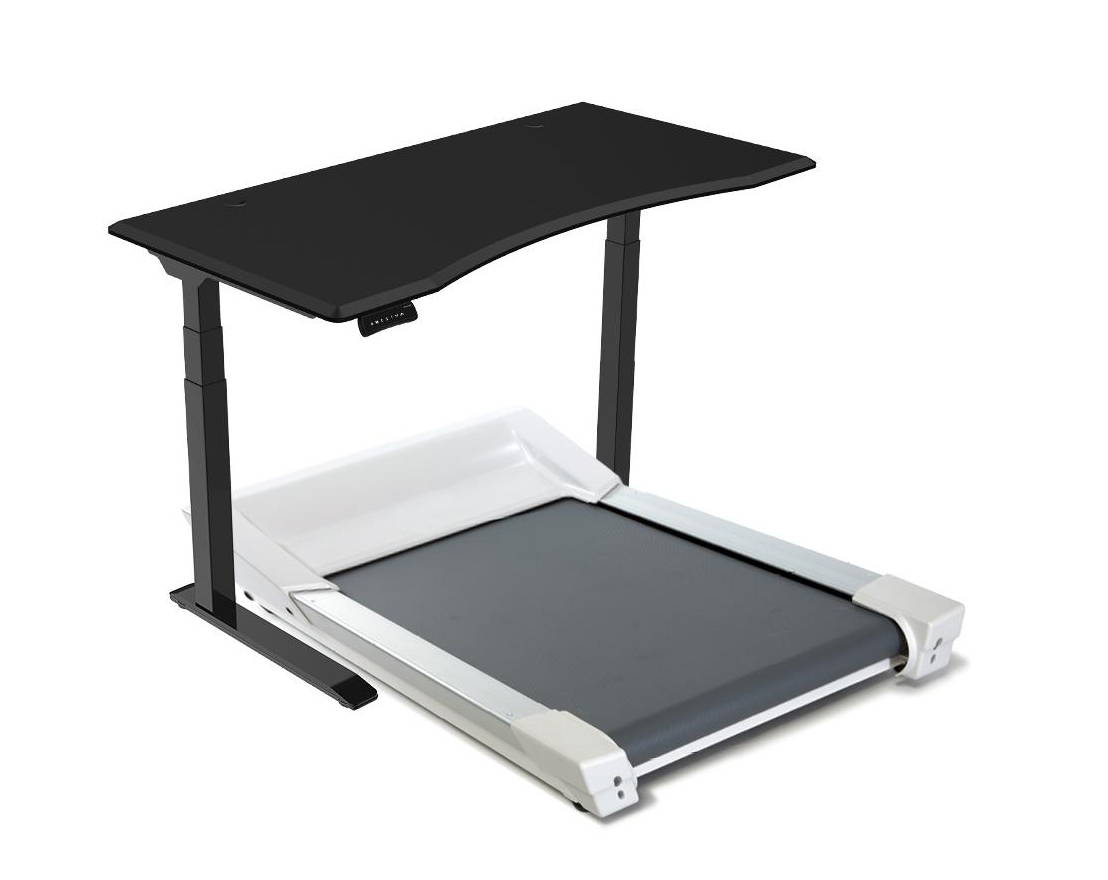 Bulky design with outdated console
Shorter walking deck = Unnatural stride
Wider base is not ideal for small spaces
People Who Love Their Treadmills
My husband and I both want our own treadmill desk because on Saturdays we both spend at least half of our Saturday, up until about 1-2pm, walking at our treadmill desk. It's part of our lifestyle - and I bet that our lifespan will be better because of our LifeSpan treadmill desks!

My Lifespan treadmill desk has allowed me to lose almost 100 lbs. That in turn eradicated my diabetes, my sleep apnea, hypertension, bad cholesterol, joint pain and mild anxiety. My day flies by because I am busy walking :)

The psychological benefits have been great, too. Even if the workday was a rough one, the association of working directly with physical activity makes you feel like you still *did* something.

Needed to increase my daily exercise and help with focus. This worked like a charm. Very quiet and easy to use. Helped me with back pain that I sometimes got on just a regular standing desk. Now, I either sit down or walk. About 6 miles a day, actually.

After weeks of standing or sitting in front of a screen my back and knees were done in. Walking and working was my solution. I could say that my treadmill with the stand up desk saved my life but that would be a hyperbole. However, it did save my sanity!

I work from home and gained 8 pounds in less than 4 months. I bought this treadmill desk desperate to make a positive change and it has revolutionized my work day! I'm 4 pounds down and easily getting my 10,000 steps a day all while I'm productively working!
Payments that work for you
12-Month Limited Warranty
Looking to revamp your commercial space?
Fitness equipment built to last for gyms, multi-housing communities, recreation and rehabilitation centers, and more.