of Americans spend 8+ hours sitting per day
increase in mortality rate for those who sit 6+ hours a day
of deaths globally are linked to physical inactivity
of Americans don't get enough exercise in a day
increased chance of cardiovascular disease risk
of moderate to vigorous exercise is recommended per week
Years of sitting at a desk at work can have extreme effects on your health. Our bodies were not designed for long periods of sitting, yet desk jobs require it.
A sedentary lifestyle leads to risk of:
Yes, you can be active before or after work, but it will never make up for the hours lost sitting in your desk chair.
You get the best of both worlds – move for your health and cross off your to-do list at the same time.
of Lower Back Pain subjects saw pain relief by walking 3x a week
reduction in waist/hip circumference
additional calories burned per hour
Plus – boost your mental health ❤️
Movement is proven to boost productivity, focus and energy
so you can get through the longest of work days.
better memory recall than those who don't walk & work
increase of participant's job satisfaction
of study participants saw increase in productivity
Multitask your day the LifeSpan way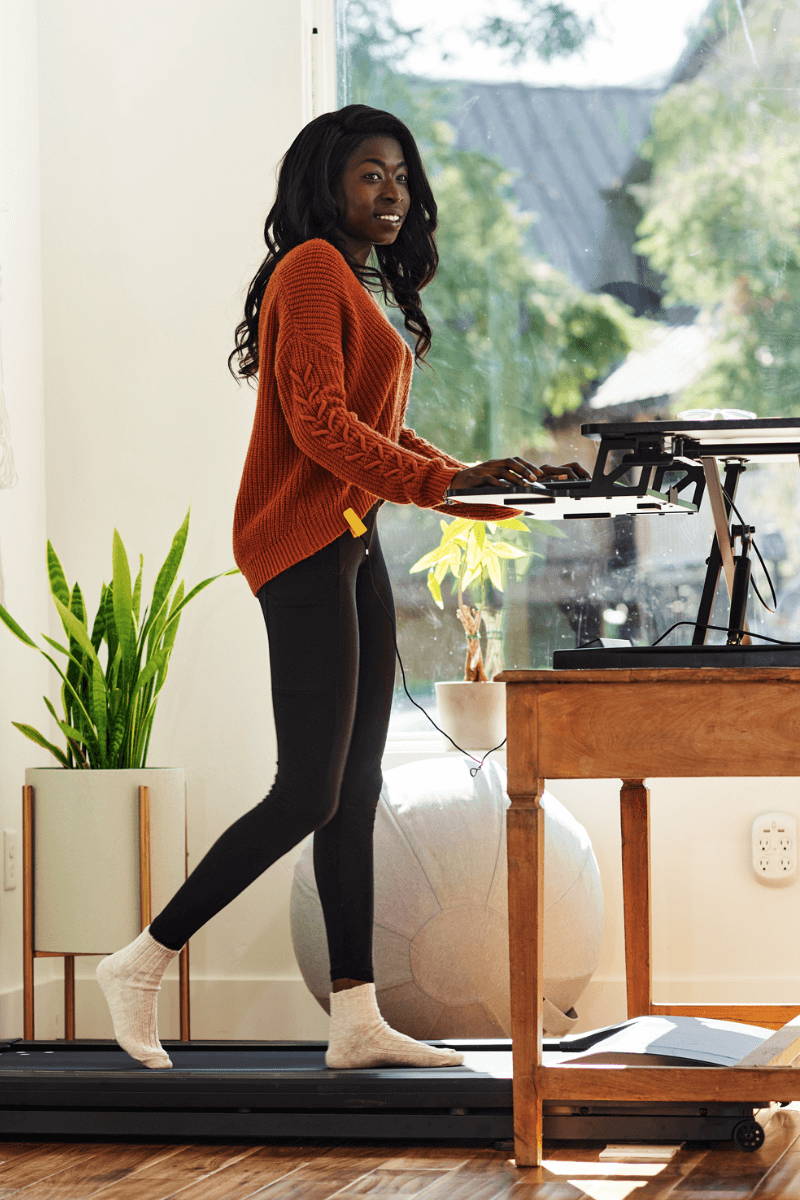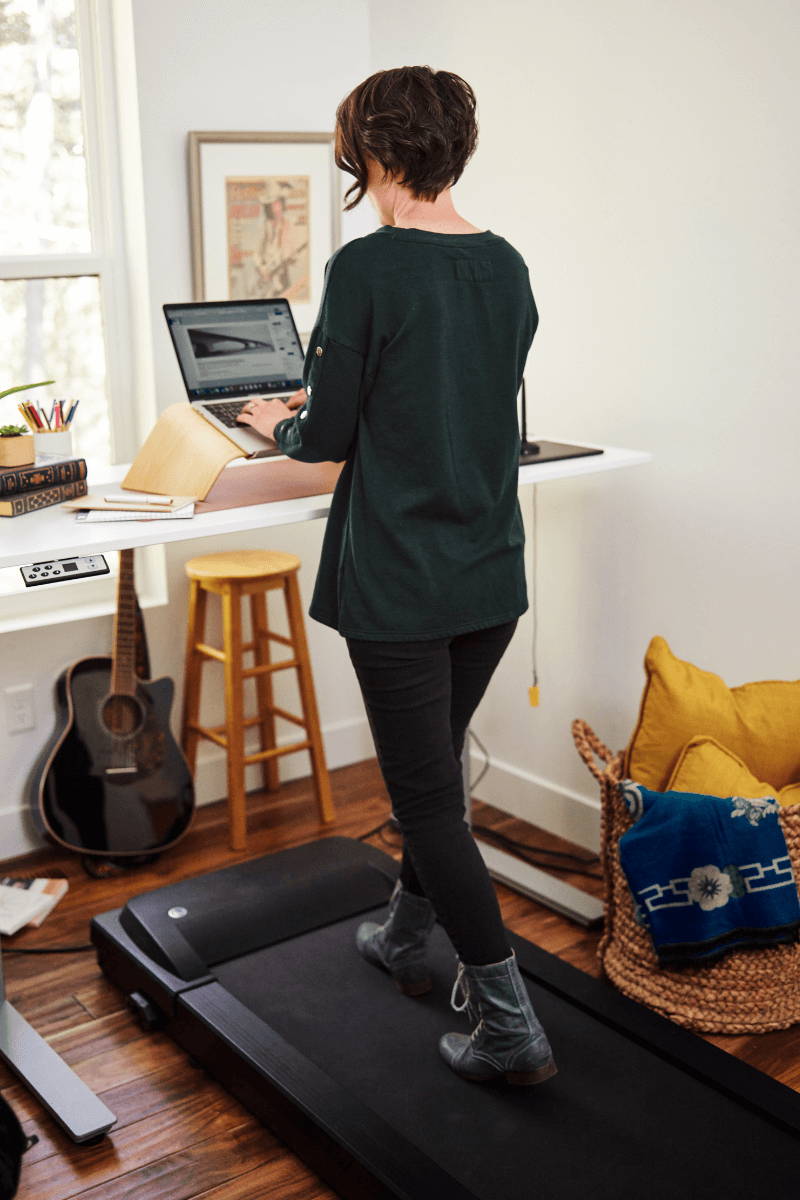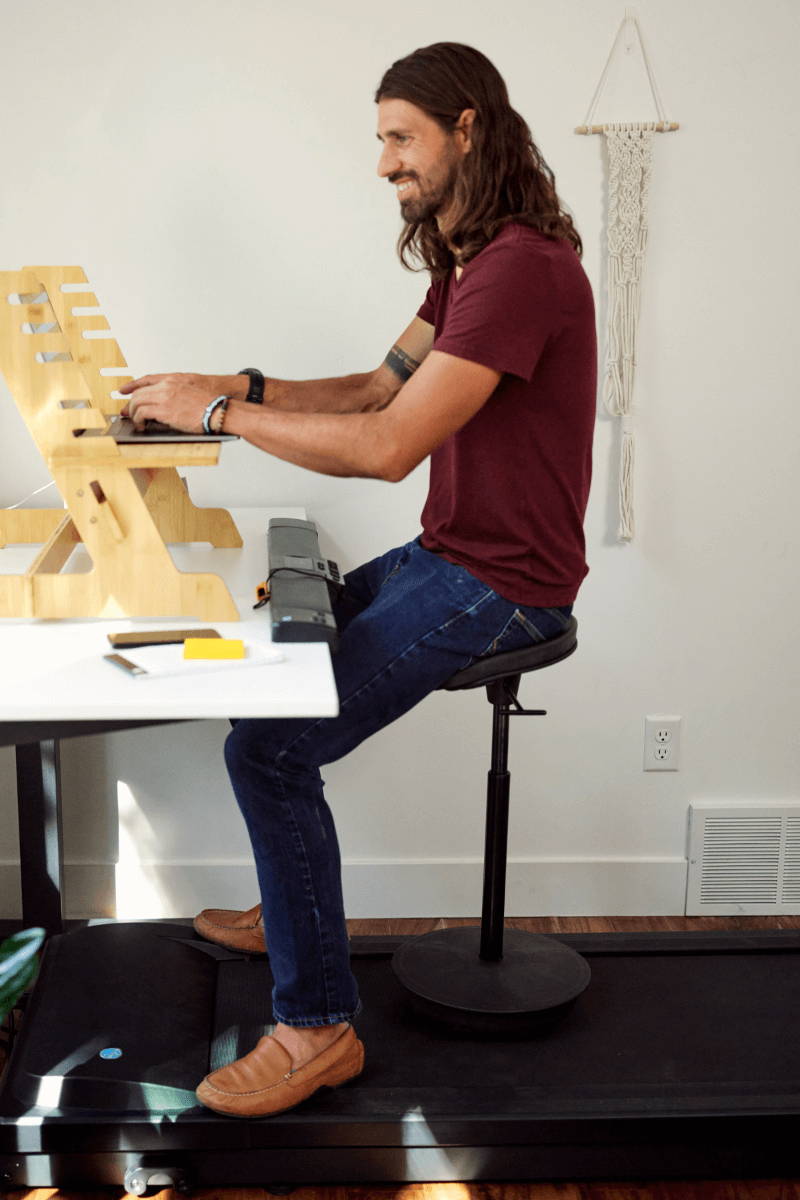 Walk while on a conference call (don't worry, our treadmill bases are whisper quiet!) and sit whenever you're ready for a break. Your body and mind will thank you. Plus, you'll be reaching your 10,000 step goal with ease.