TR5000-GlowUp Under Desk Treadmill
TR5000-GlowUp Under Desk Treadmill
Would you like to upgrade your delivery service?
Threshold

: + $99

Your product(s) will be delivered to the specified address and placed on the ground level outside your door, near, or in your garage.

Room of Choice (Recommended)

+ $199

Your product(s) will be placed in the room of your choice, within two flights of stairs.

White Glove (Recommended)

+ $350

A one-step process where the product(s) is delivered to your room of choice, unboxed and assembled all in one scheduled visit.

**

This selection can not be modified once the product has shipped from our facility.
DESCRIPTION
The TR5000-GlowUp under desk treadmill, our premium treadmill base, and console are designed to support the most demanding office environment. This purposefully compact whisper-quiet treadmill makes it easy to convert your stand-up desk into a walking desk. Upgrades from the TR1200-GlowUp include a 3.0 HP motor walking belt and black aluminum side rails. Being simple and easy to use the TR5000-GlowUp comes with the Retro console that provides the basics for Walking at Work. If you want to give your desk a sleek modern look while taking up minimal space, upgrade to the Omni-Hub. This small and convenient console gives you full control of your treadmill desk and lays out all the features you need, including readouts for steps, time, distance, calories and speed. Join the thousands of businesses, universities and government agencies that have already taken the next step towards an active-office lifestyle.

UPC - 810983020144
*Treadmills purchased during or before 2012 will not be compatible with DT3's now*
Features
Your Desk, Our Treadmill
Fully Assembled Out of The Box
Low-Profile Design Fits Under Tight Spaces
Easily Roll the Treadmill Under Your Desk With Front Mounted Wheels
The TR5000-DT3's compact dimensions guarantee a perfect fit and easy placement under your standing desk, helping you take the next step in your active lifestyle. Since the step-up height of your under desk treadmill will take from the available height range of your standing desk, the low 4.6" height will help you get the optimal ergonomic position from your desk.
Best-in-Class Construction
High Mileage Walking Belt
Wear Resistant, Black Anodized-Aluminum Side Rails
1" Thick Extended-Life Deck
Built for hard-working days and productive nights, the LifeSpan TR5000-DT3 is made to power through thousands of hours of effective use. Completely upgraded, the treadmill base is equipped with a high mileage walking belt, 1" thick reversible walking deck, anodized-aluminum side rails, and a dependable 3.0 HP motor.
Productive, Not Disruptive
Whisper-Quiet 3 HP Commercial Grade Motor
6 Impact-Absorbing Shocks Dampen Walking Noise
Superior Construction Supports Up to 400 lbs.
Refined, contemporary design and long-lasting construction make the TR5000-DT3 under desk treadmill the perfect addition to the office. Quiet operation lets you stay respectful of shared workspaces while you walk for miles each day without impacting productivity. Premium components suppress mechanical noise and subdue vibration, keeping your focus on the task at hand.
Legacy of Innovations
Integrated Step Counting
Intelli-Guard Safety Technology
Customize Personal Settings to Work With Your Environment
Business savvy and wellness ready, LifeSpan technologies are devoted to improving your experience. Onboard Intelli-Step technology detects each foot step taken, keeping you aware of your daily step count. The integrated Intelli-Guard safety feature ensures the treadmill only operates when you are actively walking supporting a safe work environment.
SPECIFICATIONS
Retro Console
Personal Settings

maximum speed to either 2.0 or 4.0 MPH, silence beeps and alerts, resume previous speed, units of measure, and more.

Display Area

Console Readouts

Distance traveled, calories burned, time, step count and belt speed
Omni Console
Display

8.1" L x 5.7" W x 3.2" H

Display Area

3.5"D x 4.5"W x 5"H

Console Readouts

Time, Date, Speed, Distance, Exercise Time, Calories, Steps, Summary

Bluetooth

Sync your data to the LifeSpan Club APP

Intelli-Guard

Yes

Intelli-Step

Yes
Features and dimensions
Console Dimensions

Console: 12.5" W x 3" D x 2" H (31.75 W x 7.6 D x 5.1 H cm)

Recommended Use

9 Hours per Day

Power Source

Requires a 115V NEMA 5-15 Non GFI Circuit (Please do not plug into a GFI outlet or circuit as it may trip the breaker.)

Marked Belt

With a motor so quiet, treadmill belt markings help you and coworkers identify when the belt is moving.

Belt Size

20" x 50" (51 x 127 cm)

Drive Motor

3.0 HP Continuous Duty DC

Assembly

No Assembly Required

Belt Type

Heavier Duty Belt

Speed

0.4 - 4.0 MPH
(Max. Speed Can Be Set to 2.0 MPH if Desired)

Incline

Not Available: Walking at an incline while working is not recommended by ergonomists as it takes your body out of a neutral position and places strain on your back and joints.

Deck Suspension

6 Independent Compression Shocks

Deck

1" (2.5 cm) Phenolic Deck

Average Amp Draw

1.2 Amps average
High speed 1.7A, low speed 0.7A

Transport

Treadmill has 2 front-mounted transport wheels for easy mobility.

Side Rails

Aluminum Side Rails

Dimensions

Console: 12.5" W x 3" D x 2" H
Treadmill: 63" L x 28.5" W x 7.25" H

Step-Up Height

Belt: 4.6"
Side Rails: 5.25"

Product Weight

Treadmill: 119 lbs.
Console: 3 lbs.

Max. User Weight

400 lbs.

Safety Certifications

Console: FCC and CE Certified

Shipping Dimensions

Single Box: 67" L x 30" W x 9" H
WARRANTY
Frame: 10 Years | Parts: 2 Years | Labor: 1 Year
Customer Reviews
100
reviewers would recommend this product
Write a Review
Ask a Question
02/25/2023
Anonymous

United States
I recommend this product
Treadmill is good
Like the treadmill, hate the app. I often have issues syncing my walks with the app. The treadmill itself is good. Only downside is the max speed. Wish I could go faster than 2 mph for the times that I am in meetings that just require me to listen. Other than that I really like my treadmill.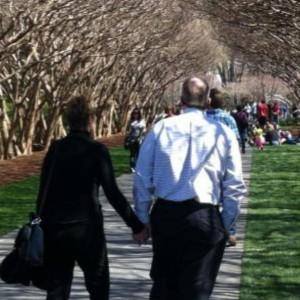 SL
06/04/2022
Steve L.

United States
I recommend this product
TR5000 after TR1200's
We have owned several Lifespan Fitness under desk treadmills over the years and found them to be the best overall by far. I'm tying this review as I walk. My wife uses a new TR-1200 and I just upgraded from her old TR-1200 to a TR-5000. The bigger motor and aluminum step rails are great. Walking is the one exercise I still enjoy and am grateful to have a way to walk and be on the computer at the same time. New buyers may want to consider desk height when setting up a treadmill desk. I found my desk height had to be mid-chest so I could rest my forearms as I type at 2-2.5mph and stand straight up, much higher than most desks would go. I use a hand crank desk unit with a 10" riser on top that elevates the desktop. I also found this useful for accurately measuring and easily dispensing the lubrication under the belt: https://www.amazon.com/dp/B07SMSGWNR
06/06/2022
LifeSpan Fitness
Hi Steve! This is amazing news! Thank you for sharing your experience and thank you for choosing LifeSpan Fitness!
05/10/2022
Charles-Andre D.

Canada
I recommend this product
TR5000-GlowUp Under Desk Treadmill
Hi, I bought this treadmill specifically for my girlfriend who's been working at home. After only 1 month of usage, she definitely love it. She's more active during work then she ever been before, she's more healthy and this is a good way of losing weight without the feeling of a hard workout. Very good purchase and a game changer for work at home user.
05/10/2022
LifeSpan Fitness
Hi Charles! We are so happy you and your girlfriend love your under desk treadmill! Thank you for letting LifeSpan be a part of your journey! Happy walking!
I love this treadmill!
I bought a cheaper treadmill from another company and burned out the motor in short order. I was looking for a heavy duty treadmill that was rated for the 10 hours a day I stand at my desk. This treadmill does exactly that. It is heavy duty, sturdy, easy to set up and use. I have used it regularly over the last two months and have had no problems with it at all. I highly recommend this treadmill. It is a little spendy, but well worth the investment it you will be using it for long days like I am. The only complaint I have is it went on sale after I bought it. :-)
07/14/2021
LifeSpan Fitness
We are so happy to hear this! Thank you Lissa for your great review.
Happy to walk and work
I have been using the treadmill for several months now. I wanted a treadmill but did not want a giant monster taking up an entire room. However I was not convinced that walking while working would be something I enjoyed but this treadmill proved me wrong. In the past a treadmill was a punishment, watching time a distance tick away but now I enjoy walking while working and go much farther than I would have expected. It is a very quiet machine and the most noise is from my shoes stepping on the surface. Happy with my purchase and would do it again.
06/07/2021
LifeSpan Fitness
Great to hear! Thanks for leaving a review.