TR5000-Power Treadmill Desk
TR5000-Power Treadmill Desk
Would you like to add white glove services?
Threshold

: + $99

Your product(s) will be delivered to the specified address and placed on the ground level outside your door, near, or in your garage.

Room of Choice (Recommended)

+ $199

Your product(s) will be placed in the room of your choice, within two flights of stairs.

White Glove (Recommended)

+ $350

A one-step process where the product(s) is delivered to your room of choice, unboxed and assembled all in one scheduled visit.

**

This selection can not be modified once the product has shipped from our facility.
DESCRIPTION
Outfit your employees with a healthier workplace option. The workplace-specific TR5000-Power Treadmill Desk comes equipped with a high mileage belt, 1" thick walking deck, and a powerful 3.0 HP motor, making the treadmill built to last. The console has been integrated directly within the armrest of the standing desk, displaying readouts for steps, duration of activity, distance, calories, and speed. Join the thousands of businesses, universities, and government agencies that have already taken the next step towards incorporating office wellness solutions with the TR5000-Power.
Whisper-Quiet 3 HP Commercial Motor
6 Impact-Absorbing Shocks Dampen Walking Noise
Supports Up to 400 lbs.
Adjustable Height From 27.5" to 50.5"
Desktop Width Options Ranging From 38" to 60"
Custom Frame and Desktop Color Options
Patent-Pending Internal Cable Routing
Easy-Access Power Cord Location

High Mileage Belt
Wear Resistant, Black Anodized-Aluminum Side Rails
1" Thick Extended-Life Deck
Features
Disruption-Free Productivity
Whisper-Quiet 3 HP Commercial Motor
6 Impact-Absorbing Shocks Dampen Walking Noise
Supports Up to 400 lbs.
Refined, contemporary design and long-lasting construction make the TR5000-DT7 active desk the perfect addition to the office. Commercial construction and quality components assure office tranquility, letting walkers stay respectful of colleagues and working environments as they gently move towards greater wellness and productivity.
Custom Design
Adjustable Height From 27.5" to 50.5"
Desktop Width Options Ranging From 38" to 60"
Custom Frame and Desktop Color Options
The TR5000-DT7 incorporates multiple desktop sizes, along with frame and desktop color options, allowing the desk to be easily incorporated into any workplace environment, ranging from office teams, to conference rooms and training classes.
Internal Cable Management
Patent-Pending Internal Cable Routing
Easy-Access Power Cord Location
Clean, Clutter-Free Presentation
Gone are the days of obtrusive power cords littering your work area. Unlike traditional wiring systems utilized by other standing desks, LifeSpan's industry-exclusive internal cable management system directs the desk's power cord down to the floor through the frame, promoting safety and refined appearances.
BEST-IN-CLASS CONSTRUCTION
High Mileage Belt
Wear Resistant, Black Anodized-Aluminum Side Rails
1" Thick Extended-Life Deck
Built for hard-working days and productive late nighters, the TR5000-DT7 walking desk treadmill is made to power through thousands of hours of effective use. Entirely upgraded for premium performance, the treadmill is equipped with a high mileage belt, 1" thick heavy-duty walking deck, anodized-aluminum side rails, and a dependable 3.0 HP commercial motor.
SPECIFICATIONS
Features and dimensions
Power Source

Requires a 115V NEMA 5-15 Non GFI Circuit (Please do not plug into a GFI outlet or circuit as it may trip the breaker.)

Belt Size

20" W x 50" L

Drive Motor

3 HP Continuous Duty DC

Belt Type

2.5mm Upgraded Thick Belt

Speed

0.4 - 4.0 MPH
(Max. speed setting defaults to 2.0 MPH but can be set to 4.0 MPH if desired)

Incline

Not Available: Walking at an incline while working is not recommended by ergonomists as it takes your body out of a neutral position and places strain on your back and joints.

Deck Suspension

6 Independent Compression Shocks

Deck

1" Phenolic with Brace

Transport

Treadmill has 2 front-mounted transport wheels for easy mobility.

Side Rails

Black Anodized-Aluminum

Dimensions

Assembled: 68.5" D x 38"/48"/60"/72" W
Gray/Acajou/Cherry Desktop: 38"/48"/60"/72" W x 29" D
White Desktop: 48"/59"/71" W x 30"D

Step-Up Height

Belt: 4.6"
Side Rails: 5.25"

Product Weight

Treadmill: 119 lbs.
Desk: 86 lbs.

Max. User Weight

400 lbs.

Shipping Dimensions

Box 1: 67" L x 30" W x 9" H
Box 2: 38" L x 11" W x 12" H
Box 3: 41"/50"/64"/76" L x 33" W x 3" H
WARRANTY
Frame: 10 Years | Parts: 2 Years | Labor: 1 Year
Customer Reviews
0
reviewers would recommend this product
Write a Review
Ask a Question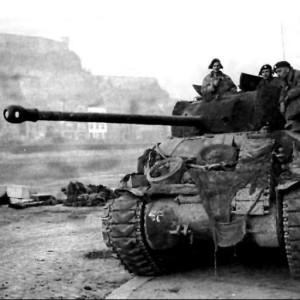 JL
06/19/2022
Jonathan L.

Canada
I recommend this product
Working as intended but…
Nice desk, works as intended but trips the 15a breakers in the house sometimes which came be a real pain. Only real complaint about the package I bought is I'm STILL waiting for the yoga ball chair for it. I used the chat help and after waiting for 55minutes they promised it was on the way, that was last month. Still no luck trying to get a live person to help with my missing order item so I can't fully recommend till I get it all delivered.
06/20/2022
LifeSpan Fitness
Hi Jonathan, We are sorry you are having some problems with your treadmill desk tripping your breaker and the missing yoga ball chair. We have notified our customer service agents about your problem, which they will reach out to you to fix these issues. Thank you for your patience and choosing to purchase a LifeSpan treadmill desk. Warm Regards LifeSpan Fitness
He was professional and courteous
He was professional and courteous and definitely took the time to hear me out and address my concerns. It made me feel safe and great about getting the extended warranty.
06/01/2021
LifeSpan Fitness
03/29/2021
Walter H.

US
Great product and awesome support!
Everything works great! Had some issues at first, but the support team was wonderful and got me up and running very quickly. The support team was also very friendly and just that there speak volumes! The quality of the treadmill is great and never feel unstable and the desk is very sturdy. Could not recommend enough!
03/29/2021
LifeSpan Fitness
Thank you for your review! Enjoy your treadmill.
Good product, good support, would buy again
I'm a 36 year old man, 5'10", 200 lbs. I bought the treadmill desk with the goal of adding more movement to my daily routine and losing some weight as well as shaking up my daily routine working from home. The desk Very sturdy, I like the white color more than I expected, it has a nice clean look. Occasionally it will not go up and down properly. I have to reset it by holding the up and down buttons, after which it goes all the way up and back down and then works properly. This is not well documented in the manual. Sometimes I have to unplug it and plug it back in. The bar containing the controls is kind of nice to hold onto while walking or use as a wrist rest, but also feels like it's in the way a bit. I set things up so that I reach over it for my keyboard but around the side of it for my mouse, and it works out pretty well. I would prefer if the max height went a bit higher. It's good for computer tasks, but for writing on the desk while walking on the treadmill, a higher height by 6 inches or so would be better I think. I don't actually do that much though so it's fine, and most other brands of standing desks don't go substantially higher. It's easy to set up with the treadmill on the left side and a chair on the right. With my monitor on an arm I can easily and quickly switch back and forth between sitting and walking. This would not have really been possible with a narrower desk, get the 72 inch desk if that's your intended setup. You could maaybe do it with a 60 inch desk if you had a really narrow chair rather than a rolling office chair, but it would feel tight. The treadmill The software is basic but works fine. It records total distance and time even while paused, until you reset it by hitting stop twice again while paused. This allows me to track my time and distance each week. I haven't tried the app, given all the bad reviews for it. The noise level is okay but a bit louder than I'd like. If I'm talking on the phone or listening to music with headphones I don't notice it, but without headphones on it's a bit distracting if I'm trying to focus on work. The treadmill itself isn't that loud just running alone, but when I walk on it, it's substantially louder. I think I made the right choice going with the fanciest treadmill, it's nice to have a high quality machine, and it doesn't require as frequent of maintenance, although LifeSpan recommended to me to lubricate it every 3-4 months anyway as it no longer comes with the maintenance-free belt. The actual operation of the treadmill is good, it's comfortable to walk on and runs fine. Customer Support Support from LifeSpan, both before and after the purchase, was very good. They responded to my many emails promptly and thoroughly. Comparison with other brands I spent a lot of time comparing different brands before purchasing, and I would go with this brand again based on my experience so far. I like that it goes up to 4mph, whereas the other brands don't. Even though I usually go around 1mph, I have occasionally used it at 3mph or so, while watching videos, and it's a nice feature to have. The other brands that I looked at were iMovr and UnSit. The iMovr had some very misleading marketing material including a website advertising their products and bad-mouthing competing products, disguised as unbiased reviews. The UnSit was a newer device only recently on the market and was shorter and wider. I think the UnSit would have been my second choice, but I think it might have been too short for comfort. I find myself occasionally hitting the back of the LifeSpan treadmill even at 1mph, although part of it extends under my desk where I don't really use the front end. With a shorter one I would put less under the desk. Exercise and Weight Loss I received my treadmill desk about 6 weeks ago, and I have been walking an average of 20 miles a week or so on it, usually at around 1 mile per hour. In recent weeks with warmer weather, I've been biking more instead, not sure if I'll continue to use the treadmill for 20 miles a week, but I expect I'll continue to use it some every week. I had initially planned to try to walk on it as much as possible whenever I was at my computer, working up to maybe 40 hours a week, although I realized that was an ambitious goal. I've found that at least so far, that's not feasible, I'm not able to concentrate on difficult tasks or use my mouse and keyboard efficiently while I'm walking on the treadmill even at 1mph. However, it's great for business calls where I might have to refer to things on the computer, reading documents and taking light typed notes, watching movies, and playing turn-based computer games. Even walking at just 1mph, I find the treadmill gives me a better workout than expected, although it wouldn't be adequate as my only form of exercise. It doesn't really get my heart rate and breathing up a lot, but it's enough to make me feel warmer and actually exercises my muscles substantially. In the first few week
03/22/2021
LifeSpan Fitness
Norman, thank you for your review! We are glad to hear you are enjoying your treadmill desk. Happy walking!
01/13/2021
Amit D.

US
Great treadmill and desk - cable management could be better
Great product, getting 6-9 miles a work day on it after a month of use. My only complaint is that previous iterations of the desk had better cable management built in to help keep the area around the desk cord free and neat. Recommend having a single large curved monitor on the desk while walk and working.
01/13/2021
LifeSpan Fitness
Glad to hear you are enjoying it. Thank you for your feedback!